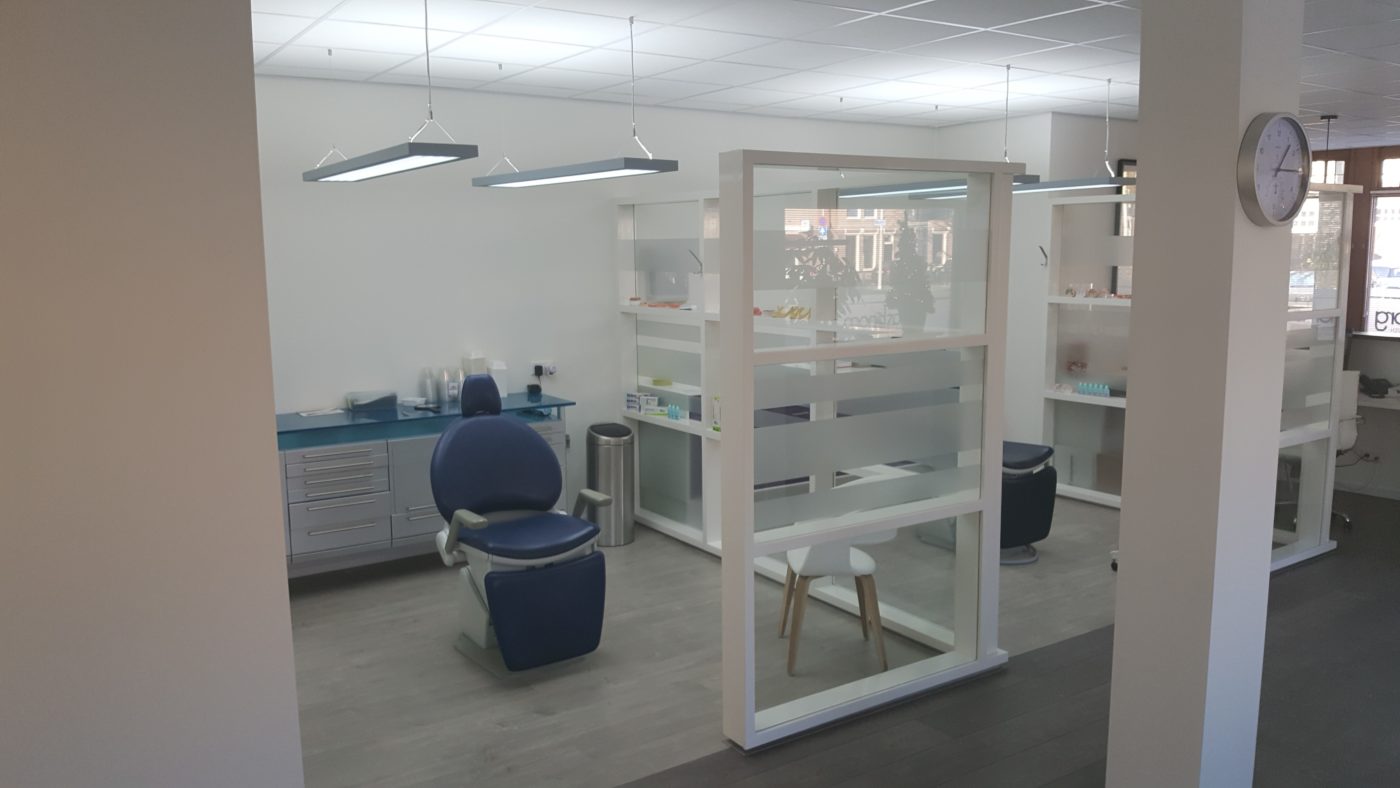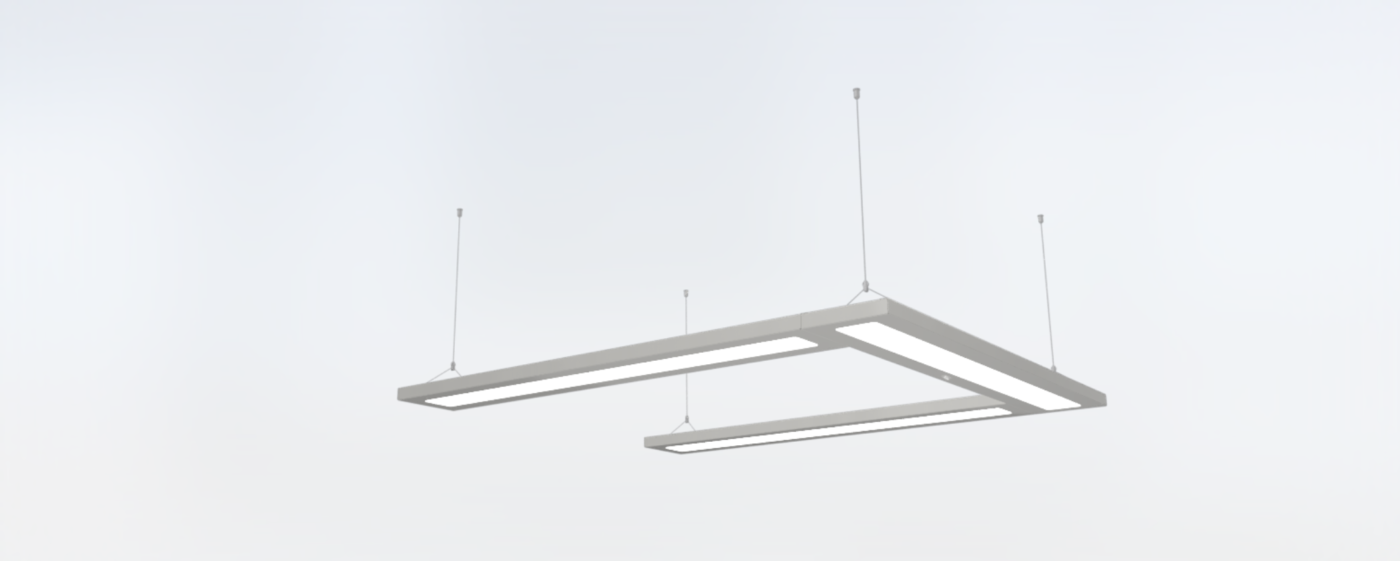 Dental technician and prosthodontist
The right lighting increases your productivity, contributes to the health of you and your employees and thus creates a pleasant working environment. For optimal workplace lighting of a dental technician or prosthodontist, one should assume a Lux value of at least 1600 at the workbench. The ambient light should be approx. 800 Lux. As colour determination is of great importance, a CRI or RA value of 90+ can be considered the minimum.
It is possible to install light row fixtures which are each custom made at our factory above the workbench of a dental technician or prosthodontist. In the colour determination room the same type of luminaires can be used. All fixtures are fitted with high-quality components from premium brands such as Meanwell and Philips and are standard equipped with full spectrum daylight Dentled.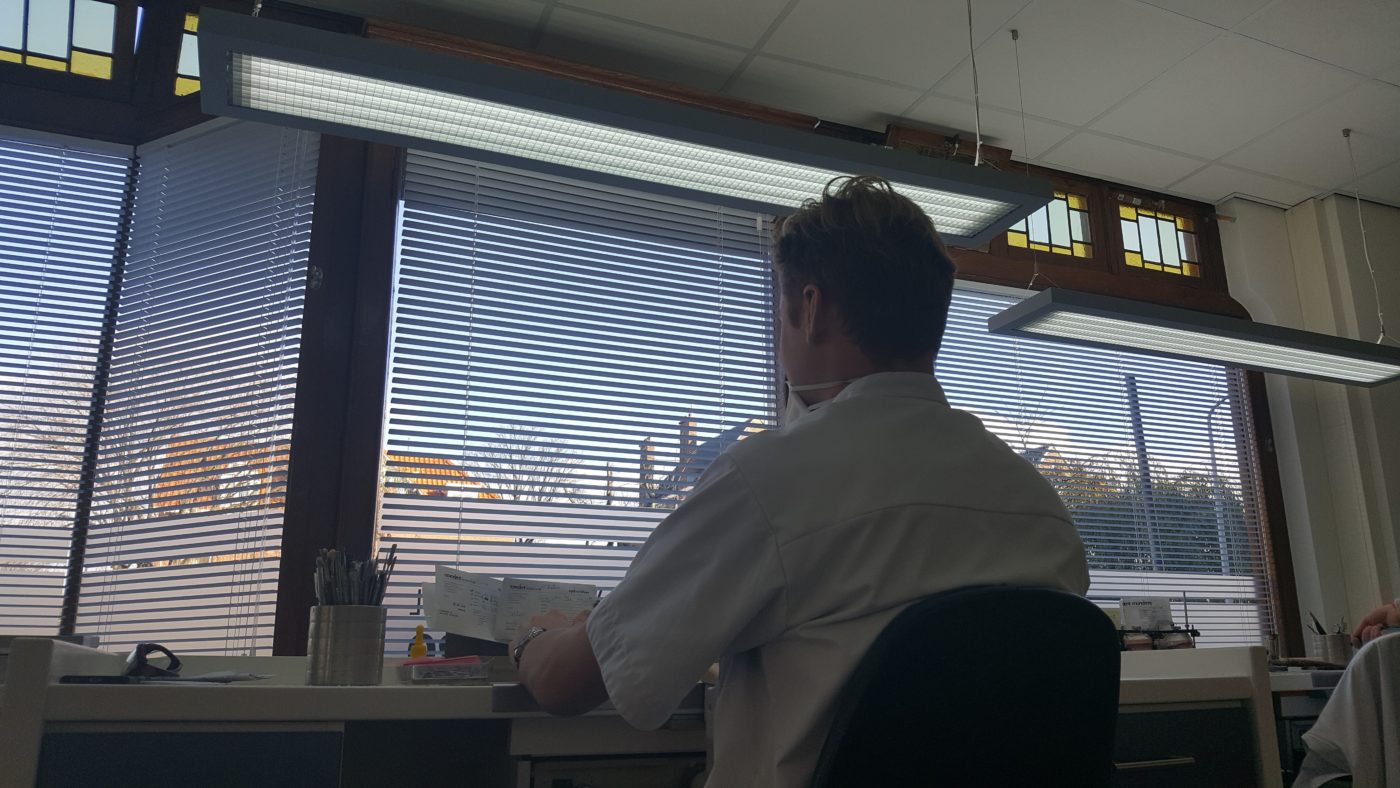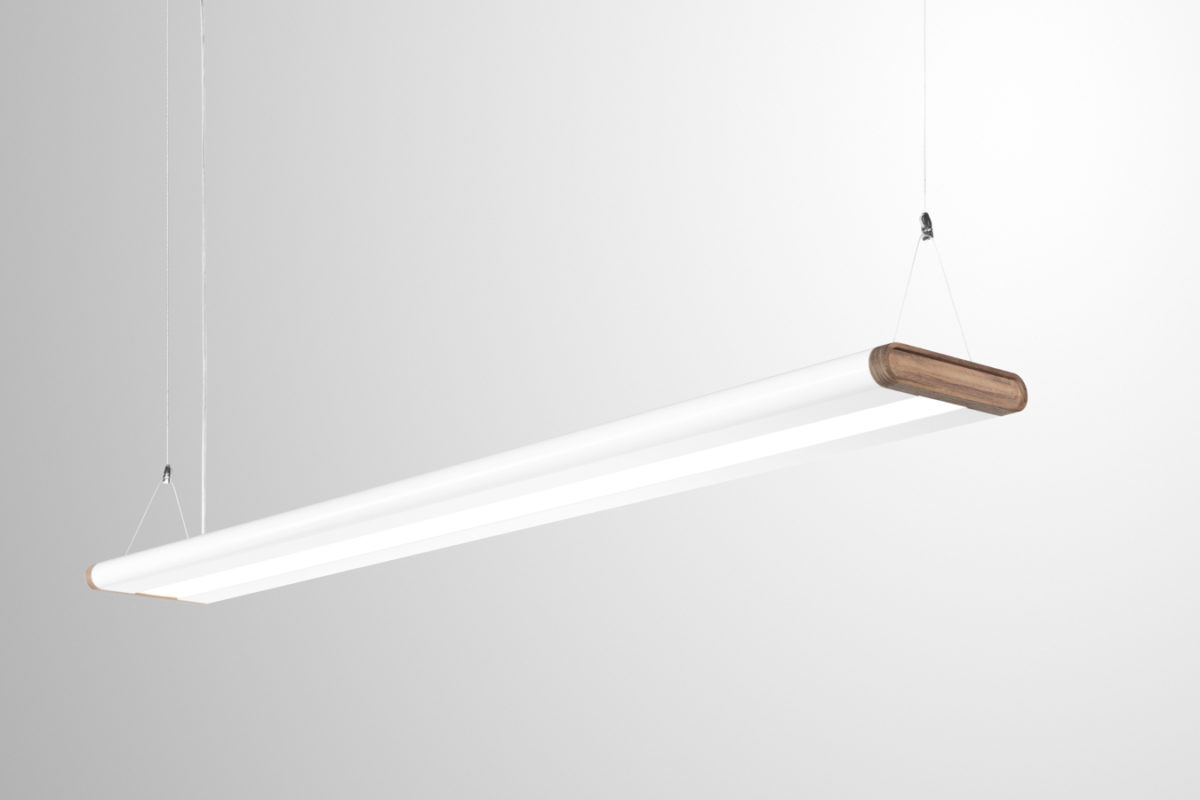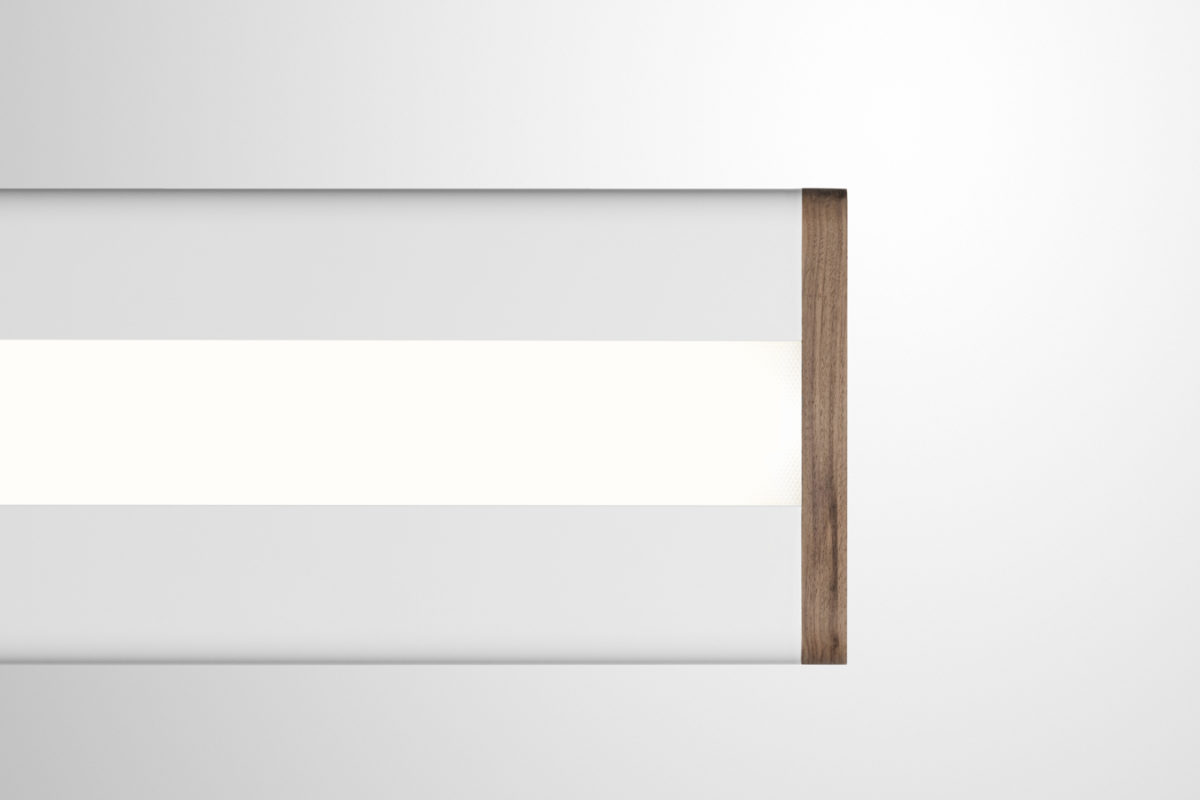 Made-to-measure Dentled luminaires unique features are:
comply with the lighting standard EN 12464-1 (CIBSE Code for lighting) applicable to "Precision work with fine details"
a minimum light output of the prescribed 800-1300 lux at your workplace
the use of Dentled in combination with flicker-free drivers
excellent light distribution thanks to direct and indirect lighting
properties that cause less eye fatigue
5 year warranty
available in a Ral colour of your choice, standard in grey with sand structure
makes for an optimal colour determination
a perfect combination of functionality and design
high-end workmanship and quality
use of components from premium brands only: Meanwell and Philips
available with working and standard mode for additional energy savings
easy installation
suspended from wire cables
can be suspended from existing fluorescent light mounting points
also available with different coloured light for reception or waiting room