"More than 1,000 dental treatment rooms upgraded DentLED LED lighting and counting."

If you are planning a renovation of your dental clinic, upgrading the lighting to full spectrum DentLed lighting is often the simplest yet most impactful upgrade you can do.
At a glance..
Advantages of installing DentLED full spectrum LED lighting when renovating your dental practice.
Less fatigue: dental work is a strain on the eyes, correct lighting will decrease fatigue due to eye strain

.Save Energy: Switching from fluorescent or halogen light sources to LED lighting can save a lot of energy.

Bright and pleasant environment for patients and staff
Give us a call, whatsapp us, send an email, we can share best practices & reference projects: Quick contact: – 📞 +31303100500 info@dentallighthouse.eu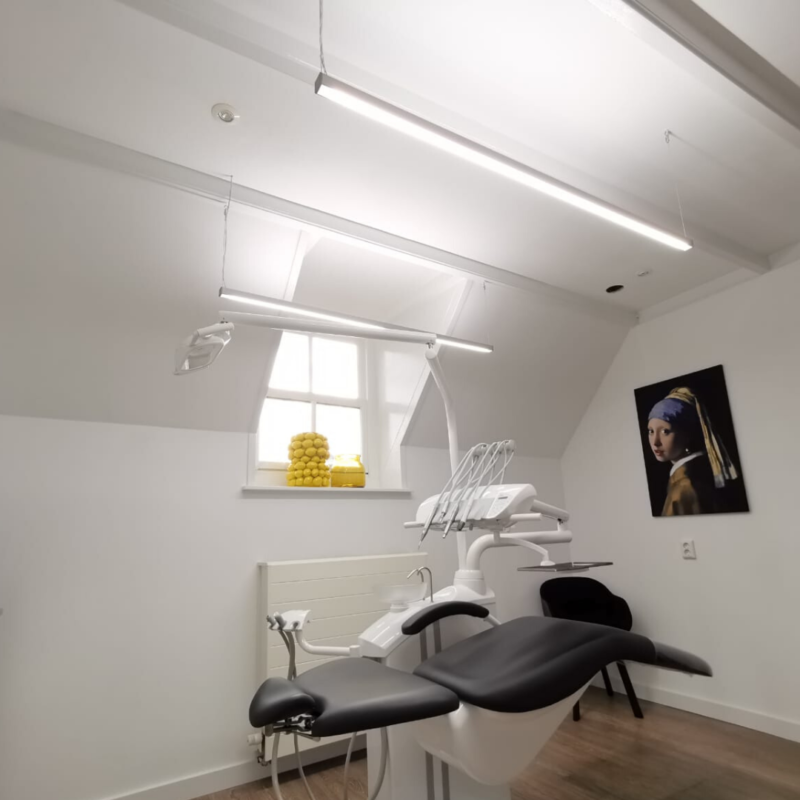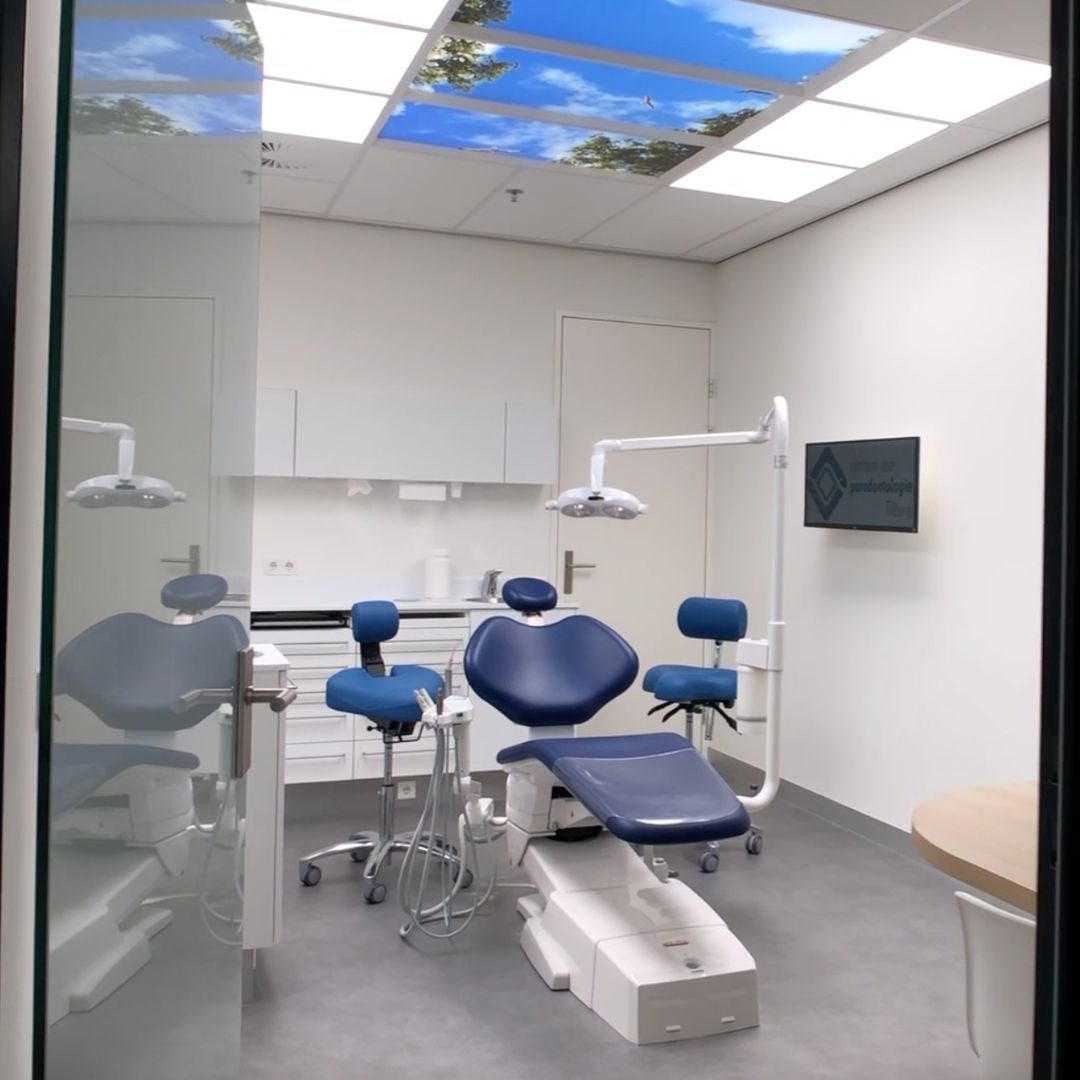 LED lights save energy
Changing from Fluorescent conventional lighting will lower cost and save up to 70% energy consumption. High quality LED's extremely long life expectancy of 80.000 hours. The best fluorescent lighting will only reach up to 17.000 hours.
Better work
The high demands on the dentist's eyesight and eye-hand coordination for 6-8 hours per day mean that the lighting in the treatment room has to meet special requirements.
This is 2000 Lux in the direct vicinity of the mouth and the illuminance in the rest of the treatment room (800-1,000 lux). The ratio of 10:1:0.5 can be used for optimal lighting at a dental workplace. This is the ratio between oral cavity illumination by a surgical lamp (20,000 lux for most dentist's lamps, newer surgical LED lights often reach even higher values up to 55,000 lux).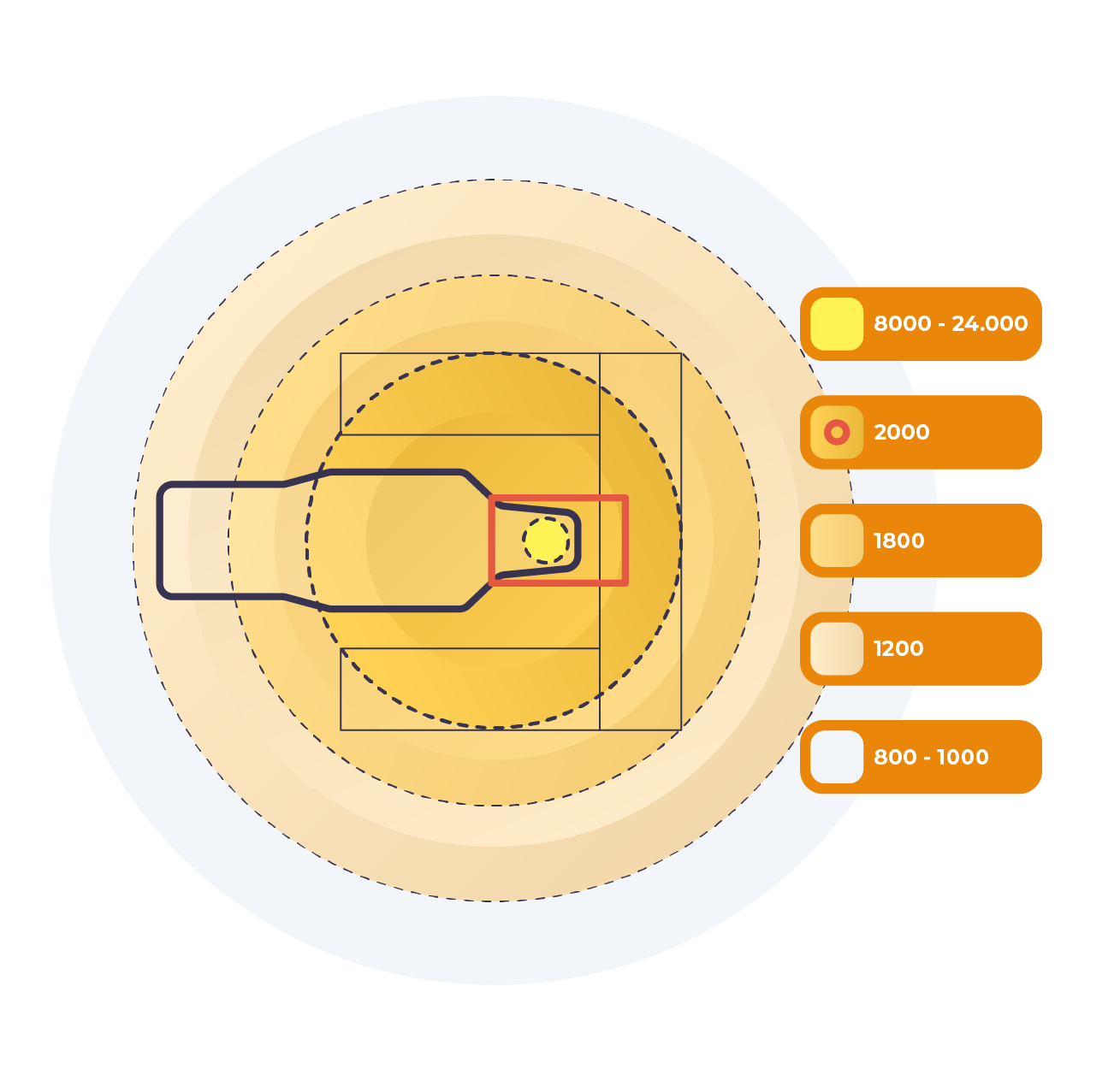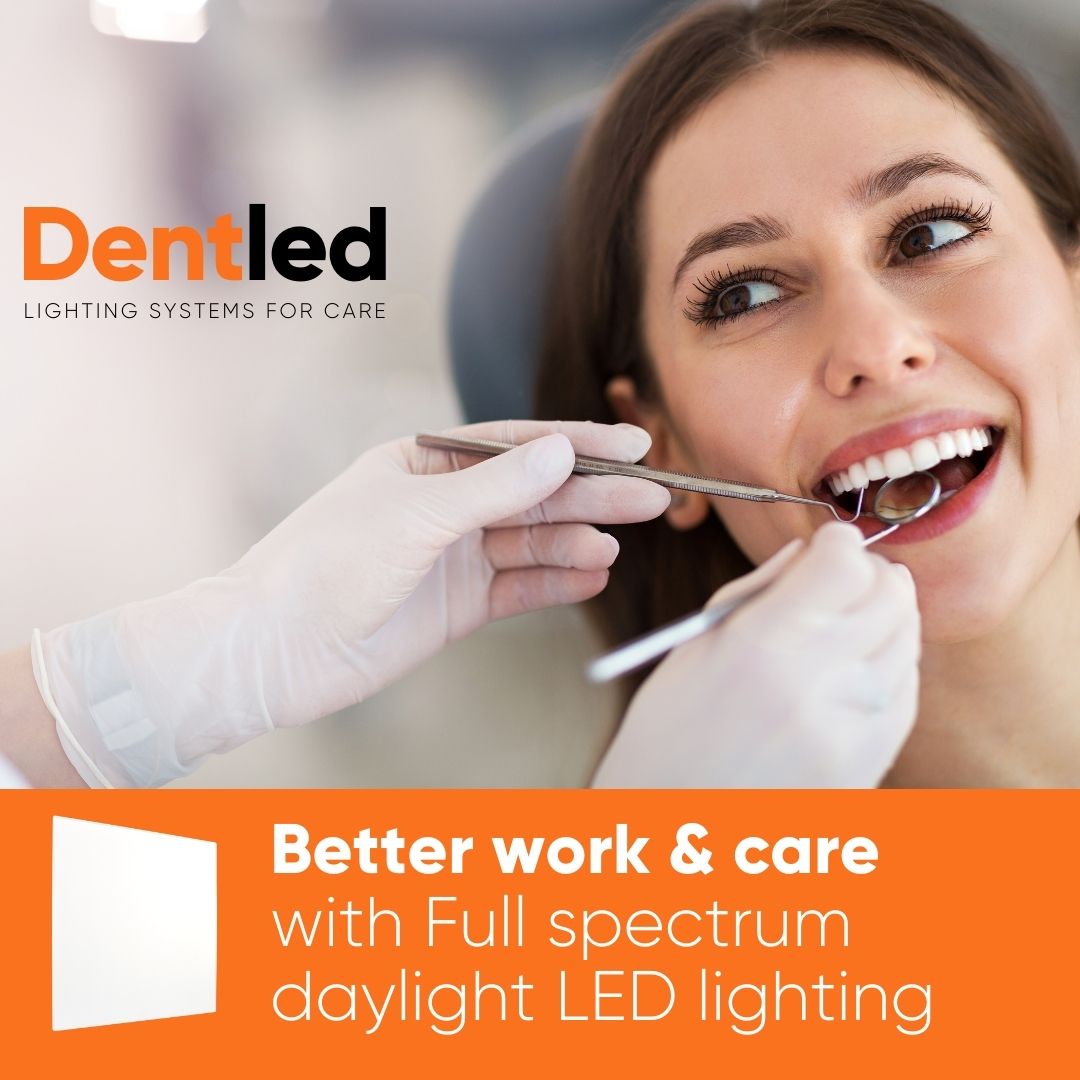 Full spectrum daylight
is LED light whose spectrum closely mimics that of natural daylight. This is good for color determination, its soft light, not blinding or harsh on the eyes and has no hardening or curing effect on dental composites and glues.
Specifically, it should have a CRI (Color Rendering Index) of 95 or higher, and a color temperature of 5000K+, UGR <19 that avoids unpleasant glares. The use of flicker-free drivers is less strenuous for the eyes by avoiding the 50hz flickering of the light source. read more about the effects of incorrect lighting.
Planning
Choosing the light solutions for the treatment rooms, routing, reception, waiting lounge often depends on building construction and ceiling. Direct and indirect lighting with pendant fixtures, direct lighting with LED panels or built- in fixtures.
It is important to have a Dialux light plan made with the chosen led fixtures or Led panels for the dental clinic. This will make sure the lighting is placed correctly with the right luminance in the dental clinic. ​​Dental practice owners should aspire to have balanced lighting throughout their entire dental clinic.