Great refit for this dental practice in Almere:
The practice was equipped with conventional fluorescent lighting. The illuminance in treatment rooms was at 1300 Lux. The entire practice is now equipped with Dentled LED panels. Surface-mounted Dentled fixtures have been installed in all rooms with the exception of the treatment rooms, to ensure a gradual transition of light colour and intensity towards the treatment rooms.
Dentled U-shape luminaires have been installed in all treatment rooms. These provide pleasant, soft and perfectly distributed light thanks to the direct and indirect lighting. In the treatment room we have set the fixtures so that 2100 lux is measured at the headrest. The employees experience the light as calm, pleasant, soft and ideal for determining colours.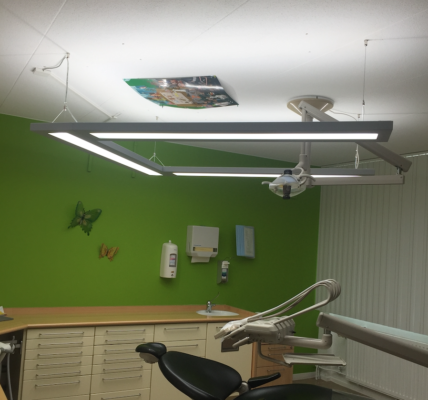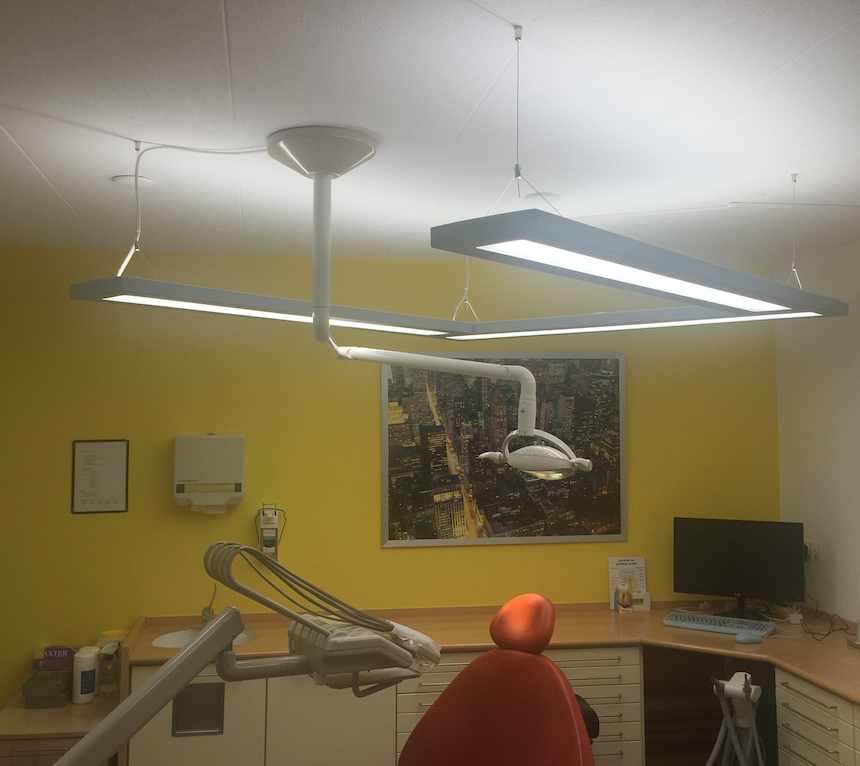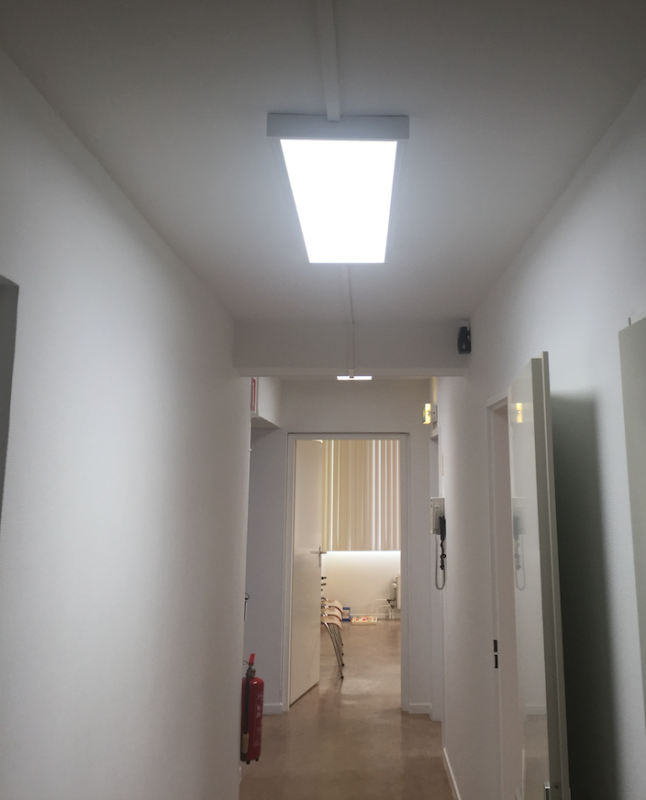 Above you can see the PVU luminaire from the top. To achieve an ideal transition of light in the personnel routing of a practice Dentled mounted panels have been installed in the corridors and sterilisation rooms.
Great refit for this dental practice in Almere: The practice was equipped with conventional fluorescent lighting. The illuminance in treatment rooms was at 1300 Lux. The entire practice is now equipped with Dentled LED panels. Surface-mounted Dentled fixtures have been installed in all rooms with the exception of the treatment rooms, to ensure a gradual …