For dental practice De Bouw in Houten we were asked to install our newest luminaire model Dentled PVU direct/indirect. This U-shape Dentled is executed in a gorgeous Ral 9006 structured powder coating and equipped with a no-battery dimmer.
We set the standard setting of the fixture to 70% of its total output to achieve 2000 Lux at the head rest of the treatment chair in its treatment position. The dentist can manually dim the light or increase it to maximum of 3500 Lux. Thanks to the variable control of the fixture, dentist Buijsman uses her surgical lamp less and less.
The light intensity before installation was 430 Lux. But even though the Lux value is now four times as high, the dentist and her assistant experience the light as pleasant, soft and welcoming.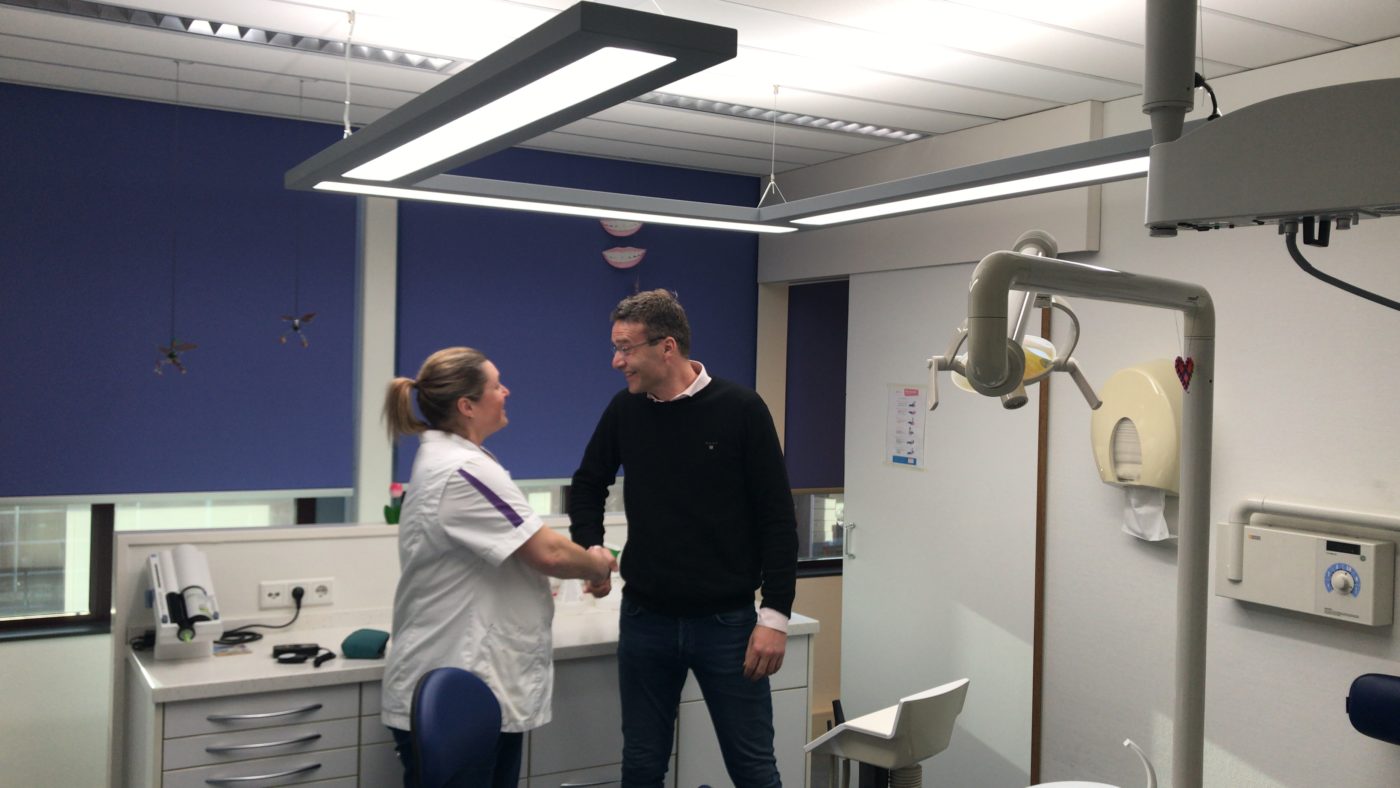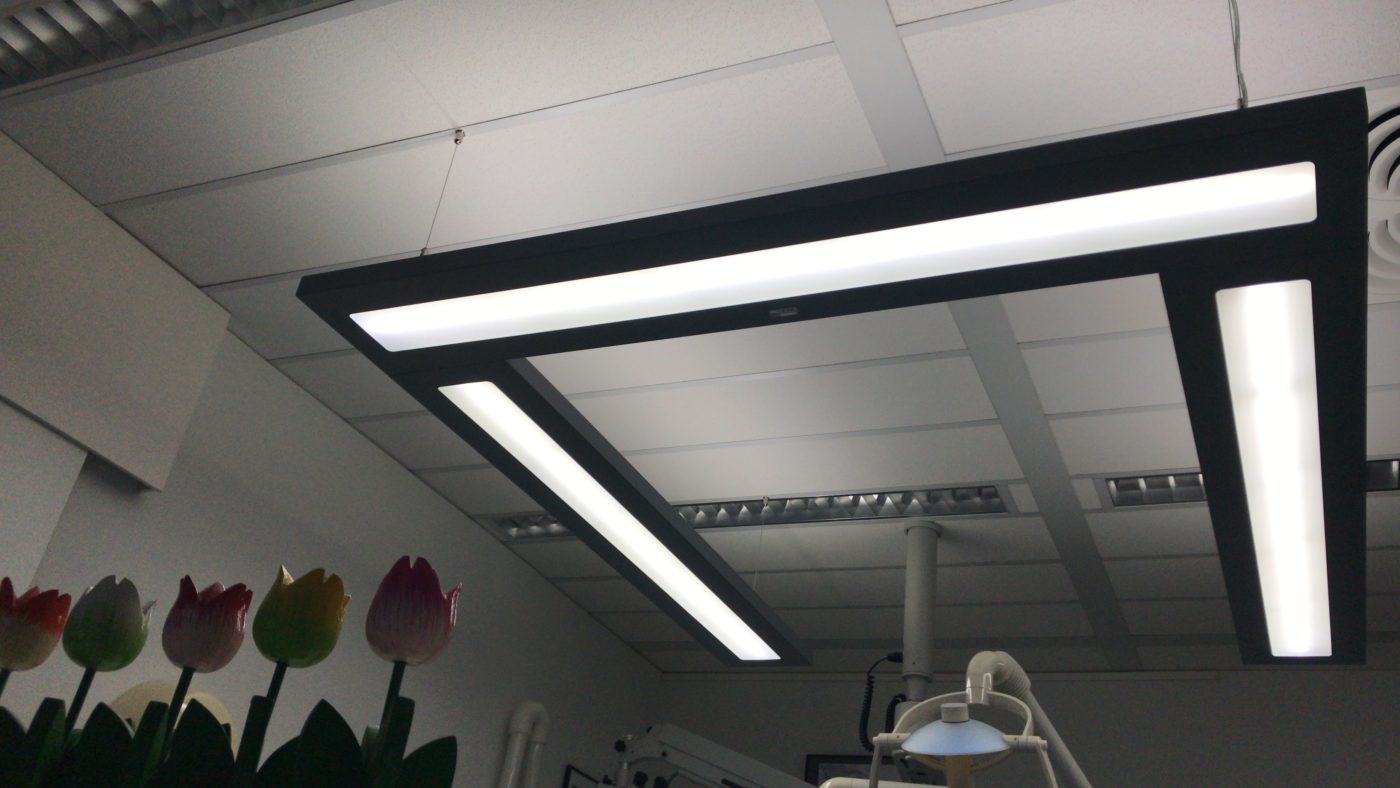 For dental practice De Bouw in Houten we were asked to install our newest luminaire model Dentled PVU direct/indirect. This U-shape Dentled is executed in a gorgeous Ral 9006 structured powder coating and equipped with a no-battery dimmer. We set the standard setting of the fixture to 70% of its total output to achieve 2000 …