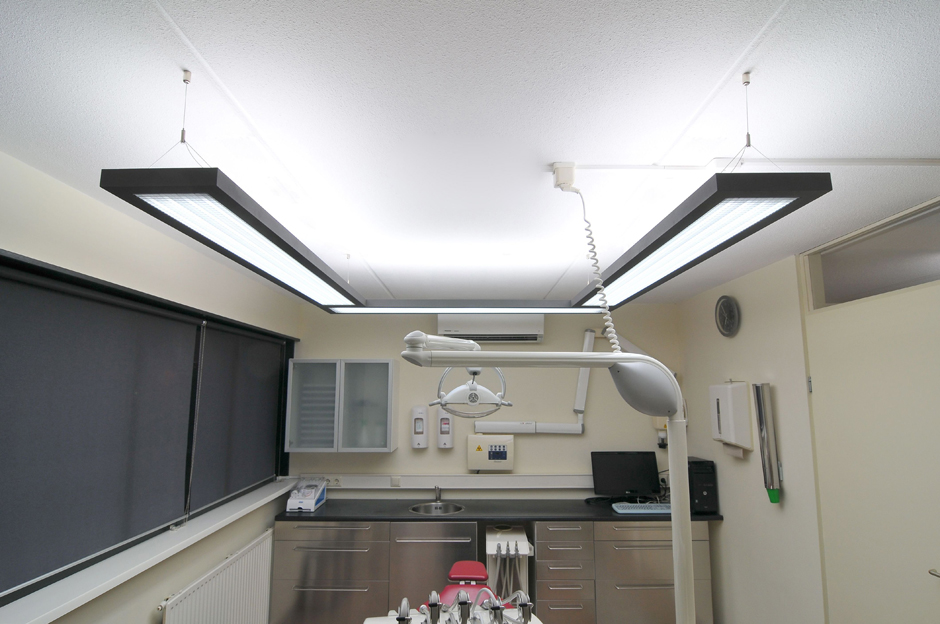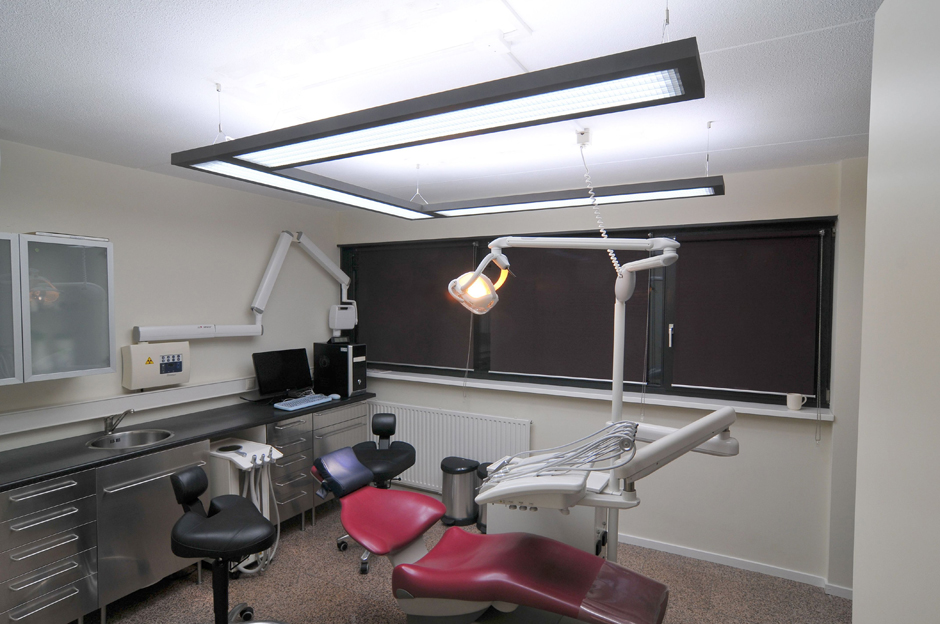 Two treatment rooms, reception and waiting room equipped with Connect Concept direct/indirect lighting.
Luminaire: "Paard van Marken" in U-shape. All three fixtures equipped with 4×35 Watt Narva Bio Vital full spectrum daylight LEDs.
2150 Lux at the headrest of the treatment chair in treatment position. 800-1000 Lux in the rest of the room. The reception has 470 Lux.
Two treatment rooms, reception and waiting room equipped with Connect Concept direct/indirect lighting. Luminaire: "Paard van Marken" in U-shape. All three fixtures equipped with 4×35 Watt Narva Bio Vital full spectrum daylight LEDs. 2150 Lux at the headrest of the treatment chair in treatment position. 800-1000 Lux in the rest of the room. The reception …