DLL Full spectrum daylight 14, 28 and mono
Aluminium PROFILES
The DLL fixtures are made of aluminium profiles with straight edges and hardwood connectors. The flicker-free drivers are incorporated in the enclosure. Everything has been fine-tuned to the millimetre so that all the space is used optimally and the luminaire has a slender, thin appearance. This beautiful sleek design is that makes for a beautiful eye-catcher in your practice. Also available in a Ral colour of choice.
Experience Light OPTIMALLY
The fixtures feature both 50% of direct as well as 50% of indirect light, which makes for a generous light distribution in your treatment room. The direct and indirect light is shielded by a high-quality prismatic diffuser. This ensures that the light is evenly distributed and yet comfortable for the eyes and the patient will not be blinded by the Dentled lighting despite the high light intensity. Dentled is generally experienced as soft light.
Various CONFIGURATIONS
Every room has different requirements based on its use, size, position of the surgical lamp and colour scheme of the walls and ceiling. These factors have a direct influence on the composition and/or choice of the dental luminaire model.
The DLL full spectrum daylight Luminaires by Dentled are characterised by:
complies with all requirements for workplace lighting standard EN 12464-1 (CIBSE Code for lighting) "precision work with fine details"
meets the specified minimum of 2000 lux illuminance at your workplace (headrest of the treatment chair in treatment position)
UGR <19 avoids unpleasant glares
the use of Dentled Full spectrum daylight
optimal light distribution thanks to direct and indirect lighting
properties that cause less eye fatigue
a high RA value of 95+ allowing for an unblemished colour determination
a perfect combination of form and function
5 years warranty

high-grade fabrication and high-quality components
available in Ral colour of your choice, standard in white RAL9010
the use of flicker-free drivers, less strenuous for the eyes by avoiding the 50hz flickering of the light source

works with zigbee dimmer – 

energy efficient
DOWNLOAD TECHNICAL DRAWING DLL – FULL SPECTRUM DAYLIGHT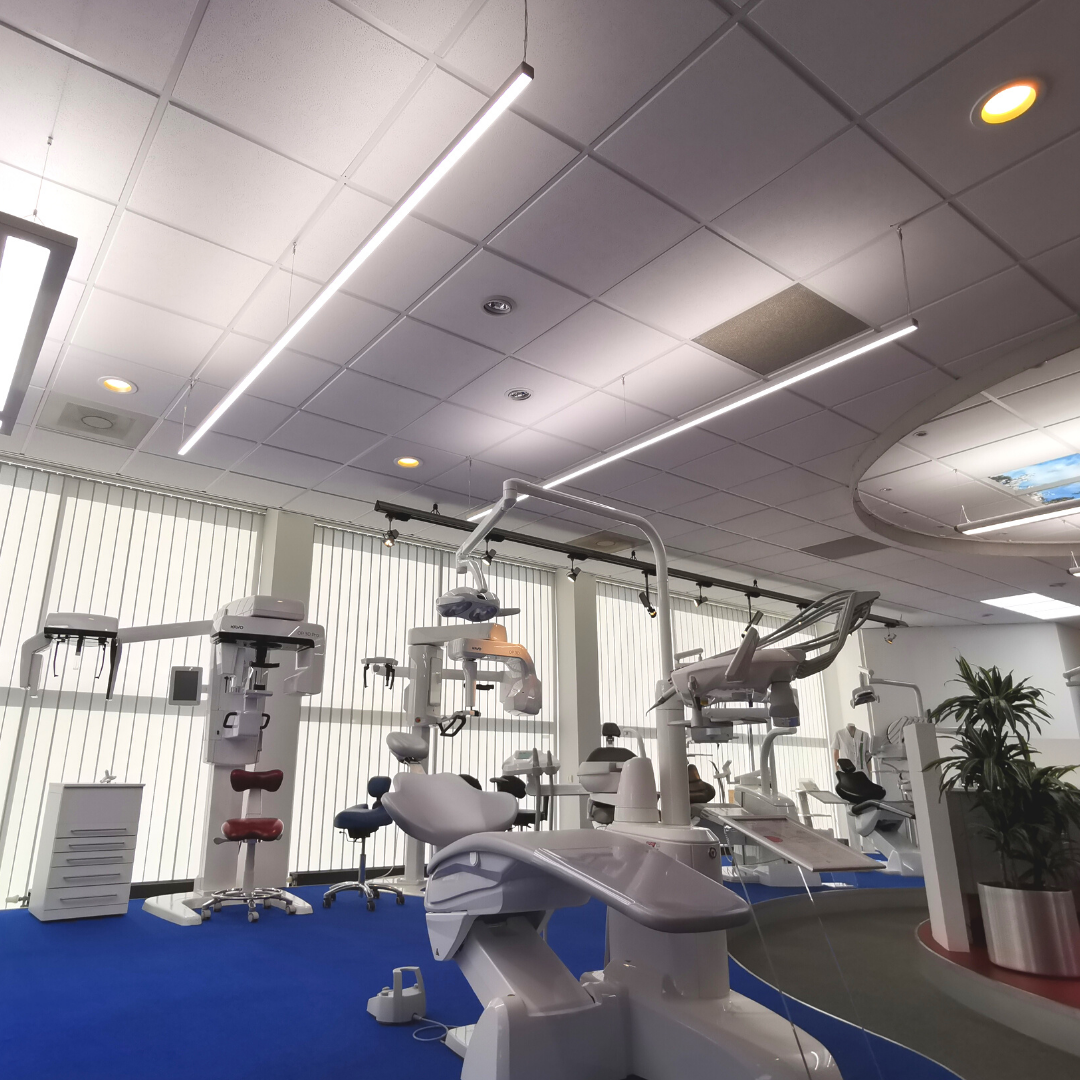 DLL28
2 x 2812 MM – direct/indirect
full spectrum daylight LED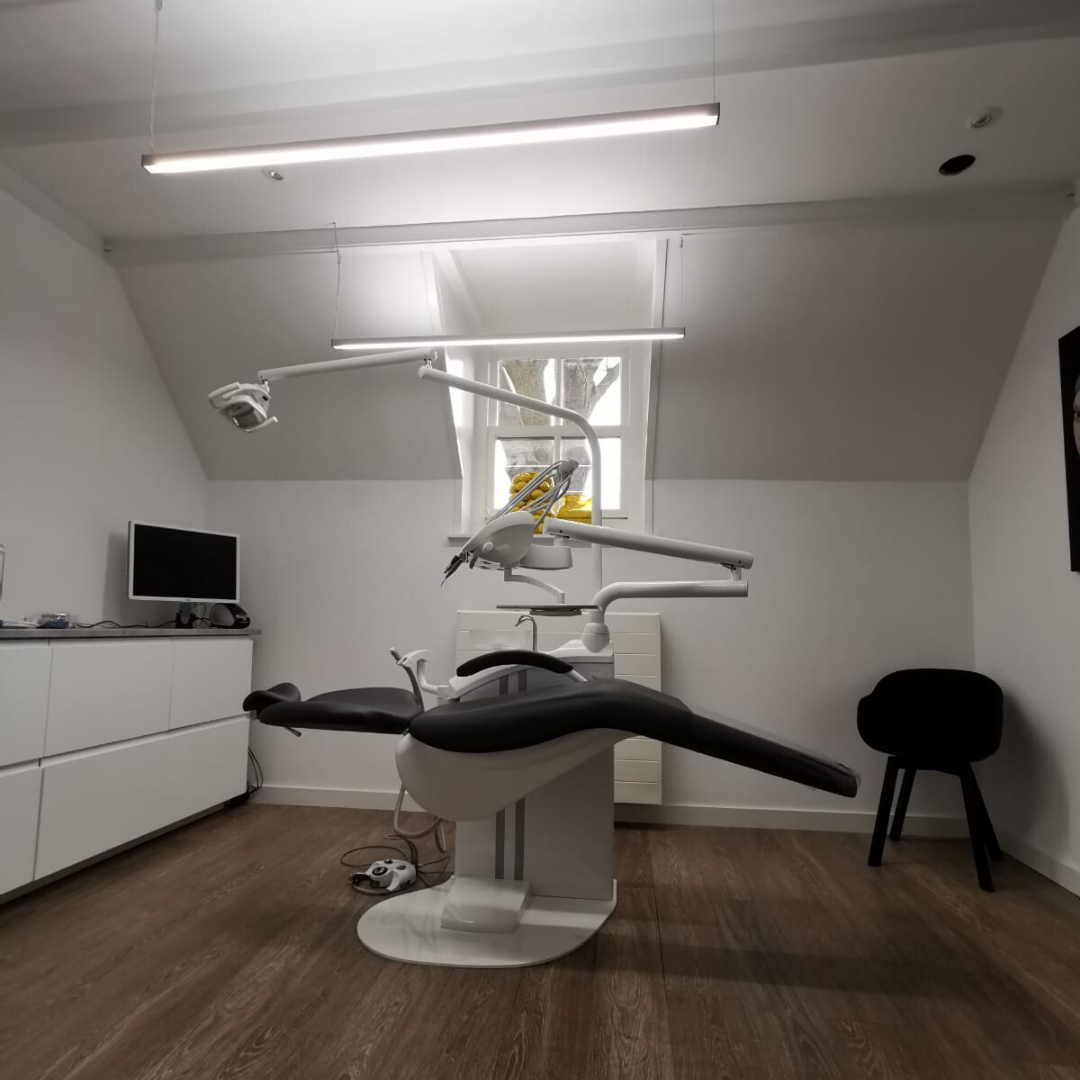 DLL14
2 x 1416 MM – direct/indirect
full spectrum daylight LED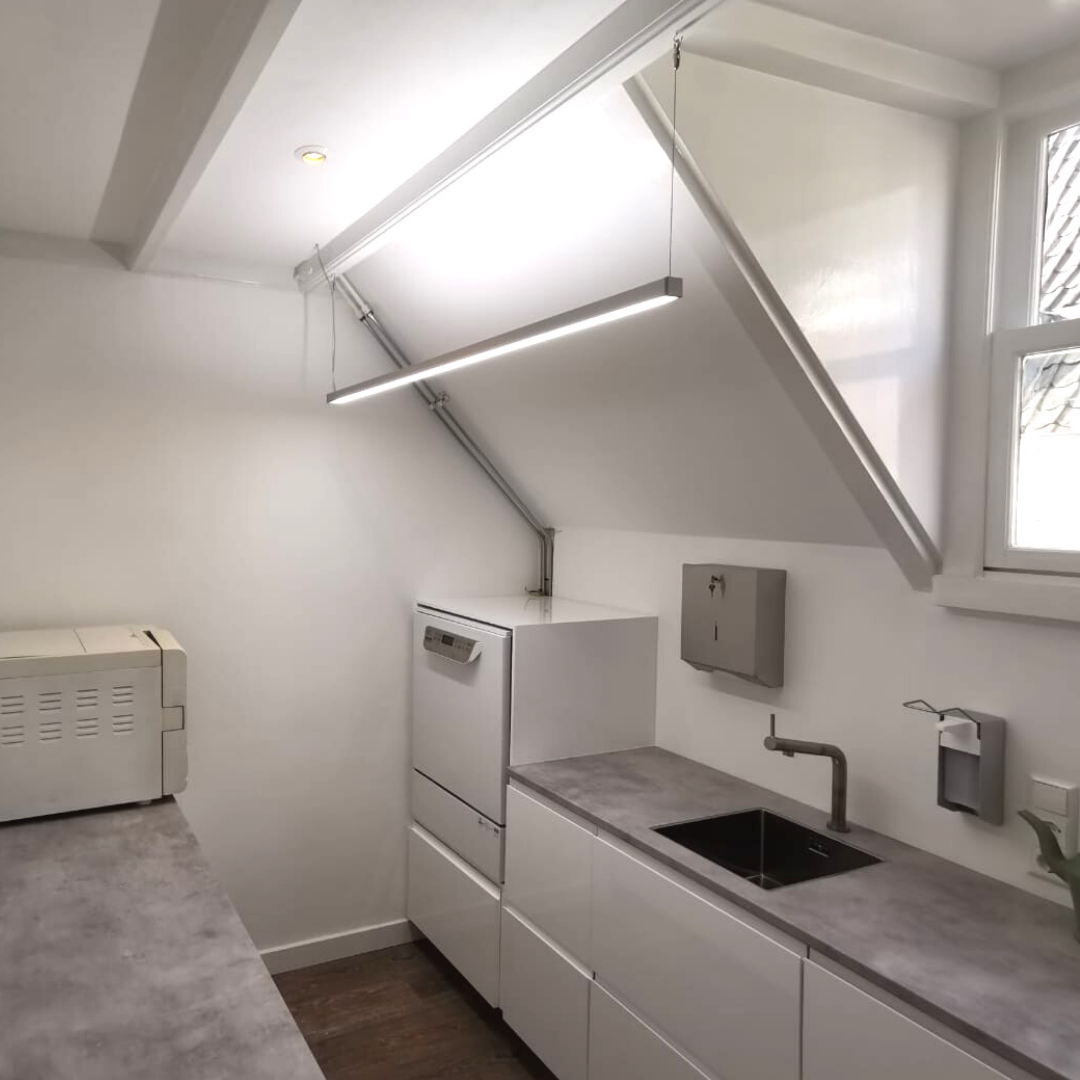 DLL-Mono
1416 MM or 2812 MM – direct/indirect
full spectrum daylight LED