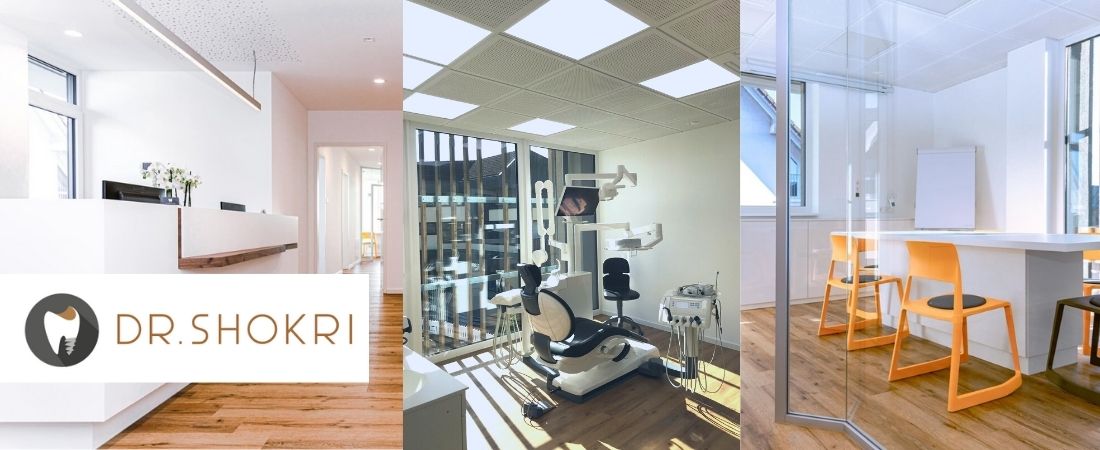 Client: Elektro Rufle for Zahnartz Murg Germany 
Project: a modern new building at Hauptstrasse 54 in Murg. https://www.zahnarzt-murg.de/  – Dental and oral surgical – Practice in the medical center H54 | Dr. Beshr Shokri  – ORAL SURGERY, DENTIST MURG
Situation: Elektro Rufle contacted dentallighthouse for the new clinic from Dr. Beshr Shokri in Murg. A modern new building at Hauptstrasse 54 in Murg was under construction to become an innovative patient and quality-oriented oral surgery. The dental practice would get six spacious treatment rooms and the latest dental equipment. Located in the medical center Murg it also offers an advantage having a general practitioner practice and a pharmacy are available.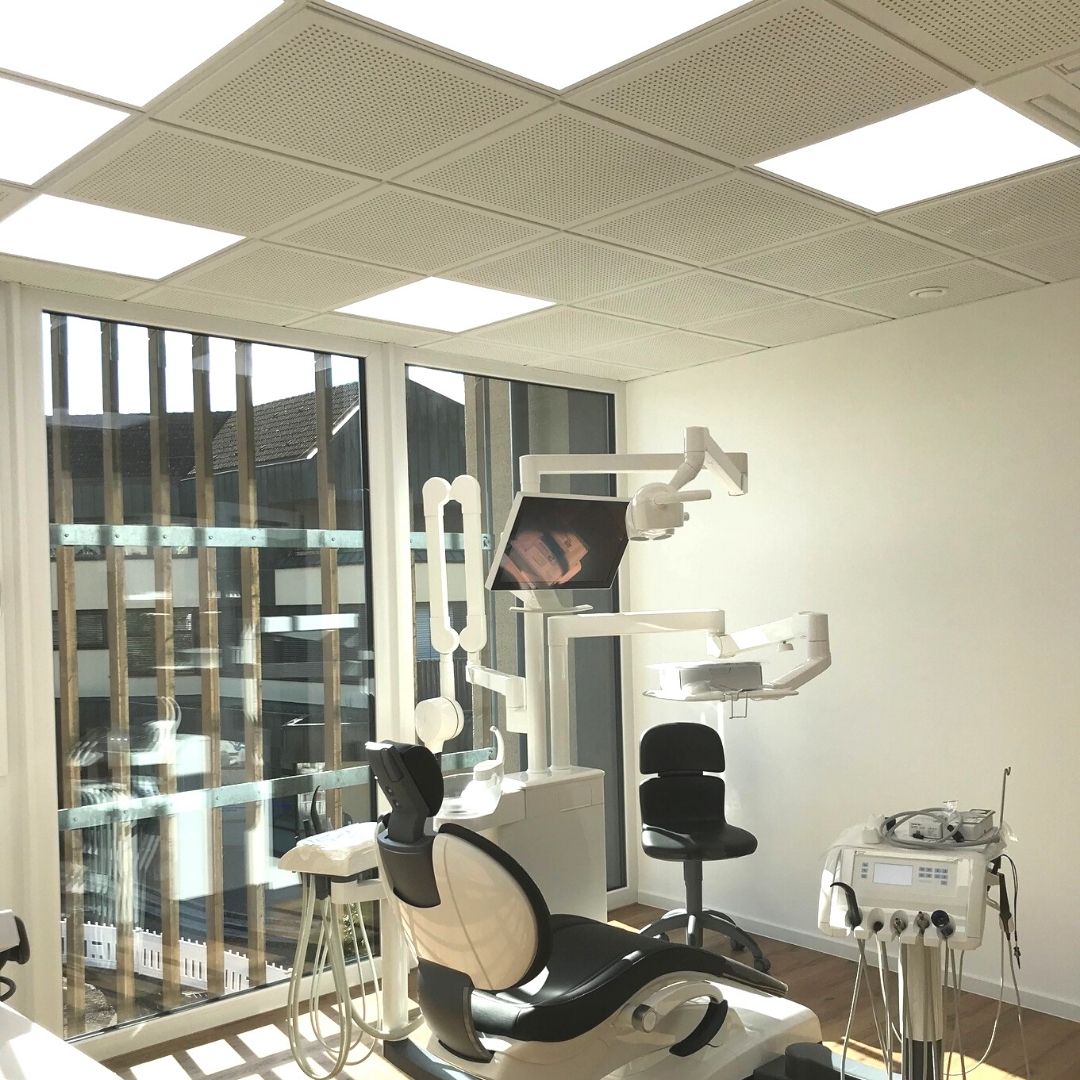 DL60 DENTLED in Treatment room
Solution
: Dentled DL60 Full Spectrum daylight LED panels (625×625) in 6 rooms fitted for
uncompromising light quality, to be able to work productively and comfortably in the surgery room.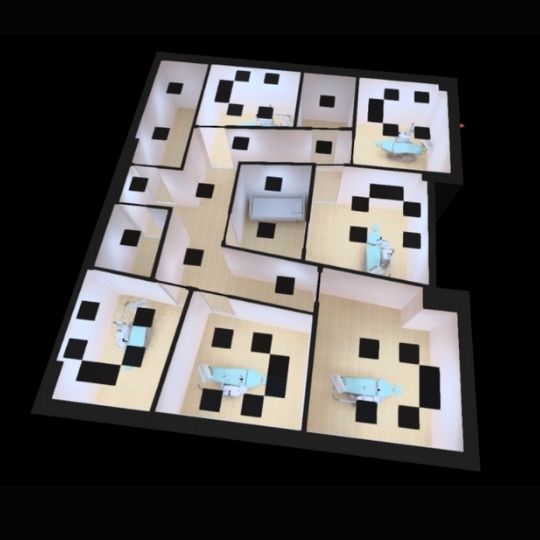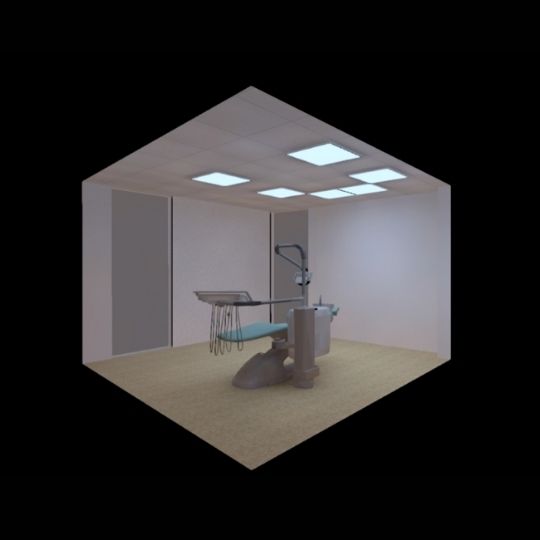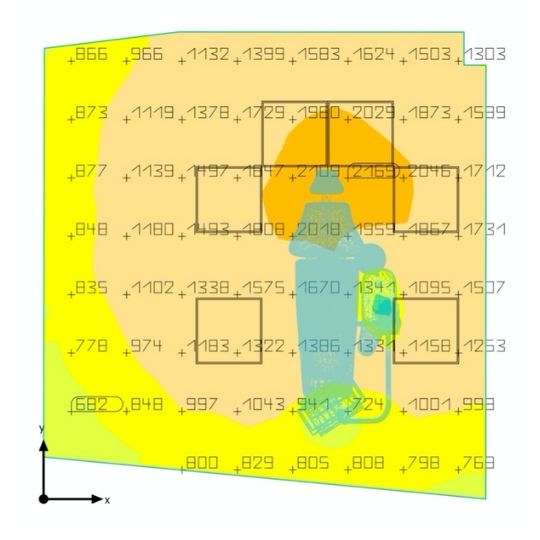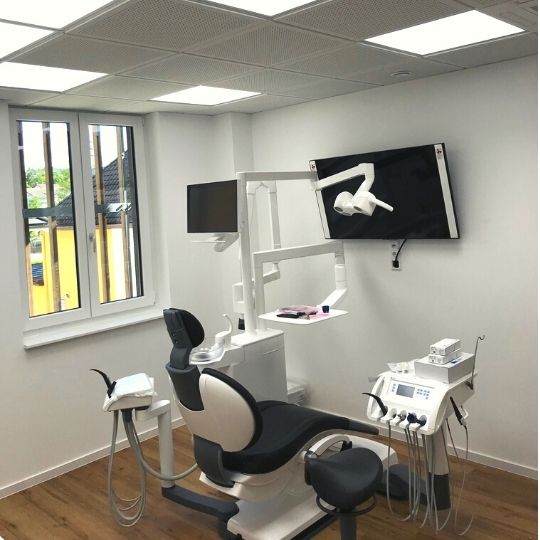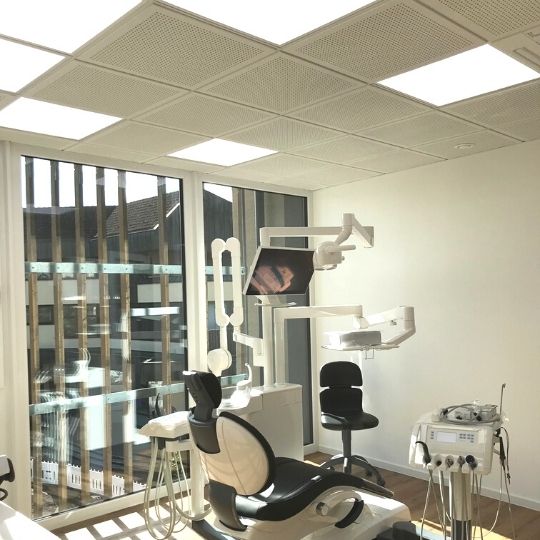 Links: 
Solution: Dentled DL60 Full Spectrum daylight LED panels (625×625) in 6 rooms fitted for uncompromising light quality, to be able to work productively and comfortably in the surgery room.  Links:  Product: DL60 LED full spectrum daylight ( 625 x 625 ) German size – Rulfe – https://www.elektro-rufle.de/home.html Murg – https://www.zahnarzt-murg.de/ Henry Schein  – HenryScheinDental.de