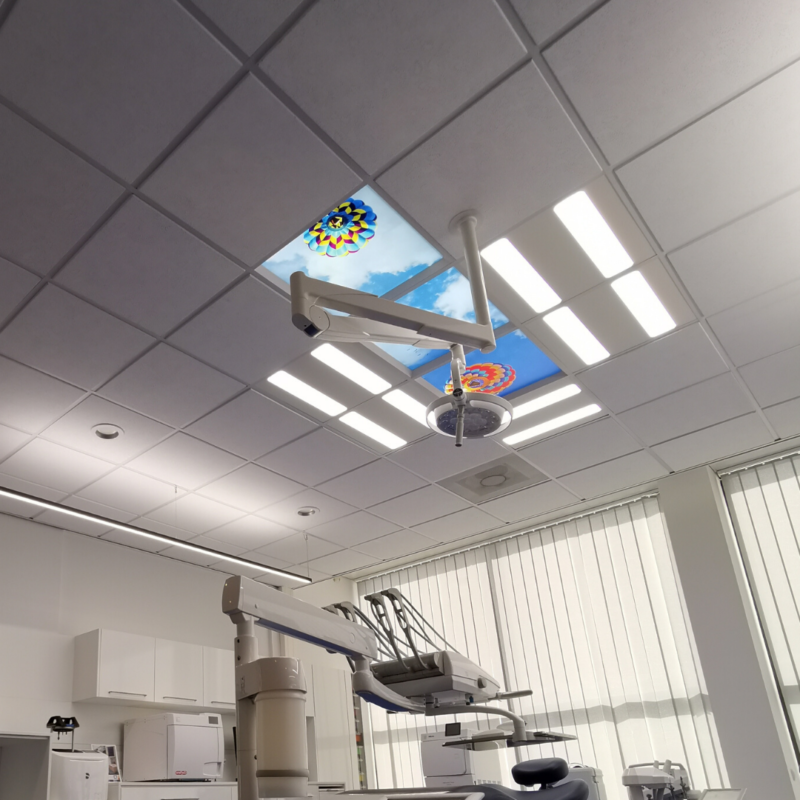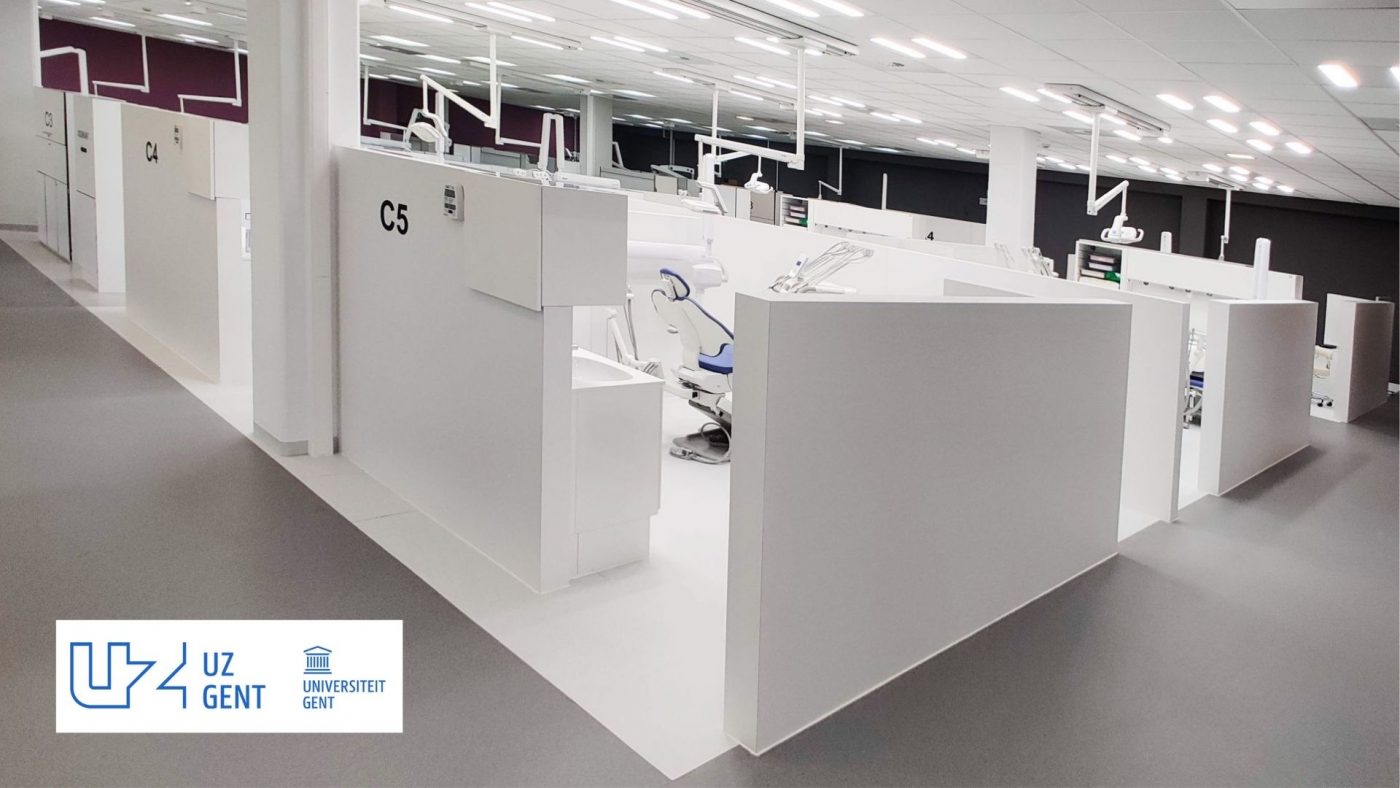 Dentled White Line fitted luminaires are perfect for renovated or newly built practices. For a treatment room of 16-18 square meters six 50 Watt LED panels will result in the desirable 2000 Lux at the workbench. The fixture is executed with only the highest quality LEDs in a daylight colour with an RA value of 93.5. This allows for an unblemished colour determination. Full spectrum daylight is perceived as an exceptionally pleasant working light.
Dentled White Line panels are often applied to hallways and dental sterilisation rooms to ensure an optimal light transition from the personnel routes to the rest of the practice. For sterile rooms Dentled fitted panels are preferable to suspended luminaires for reasons of hygiene.
The luminaires can be equipped with wireless sensors which are easy to dim with a separately available dimmer. Daylight control and motion detection are therefore easily integrated into a reliable lighting solution without the need for any additional cables.
The White Line Luminaire is a versatile fixture. You can easily fit it in suspended ceilings, mount it onto a ceiling or even suspend it from wire cables.
Dentled White Line fitted luminaire "600×600 5500 Kelvin Daylight LED 50 Watt" is characterised by the following aspects:

complies with all requirements for workplace lighting standard EN 12464-1 (CIBSE Code for lighting) "precision work with fine details"
meets the specified minimum of 2000 lux illuminance at your workplace (headrest of the treatment chair in treatment position)
the use of flicker-free drivers, less strenuous for the eyes by avoiding the 50hz flickering of the light source
properties that cause less eye fatigue
a high RA value of 93.5 allowing for an unblemished colour determination
a perfect combination of form and function
high light output due to 50 Watt daylight (2000 Lux at the workplace guaranteed with six Dentled panels)
also available with dimmer
UGR <19 avoids unpleasant glares
energy efficient
5 years of warranty due to high-grade fabrication and high-quality components