Archimed and Henry Schein have recently set up 6 new dental treatment cubes at UZ Gent. The intermediate zones have been removed and the lighting has been replaced by Dentled Full spectrum daylight LED panels. This was the last part of the renovations that have been carried out in various phases since 2018. See below 3 images with the result.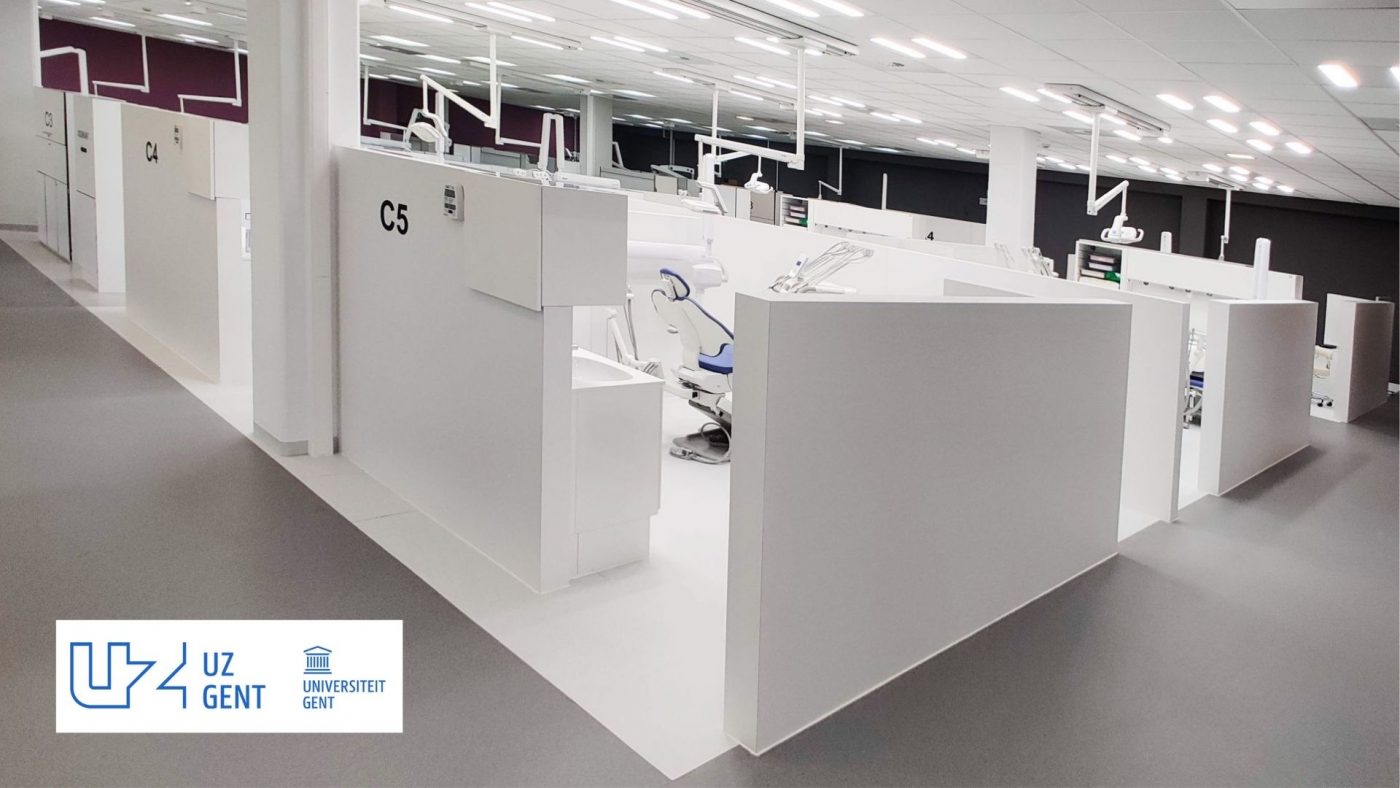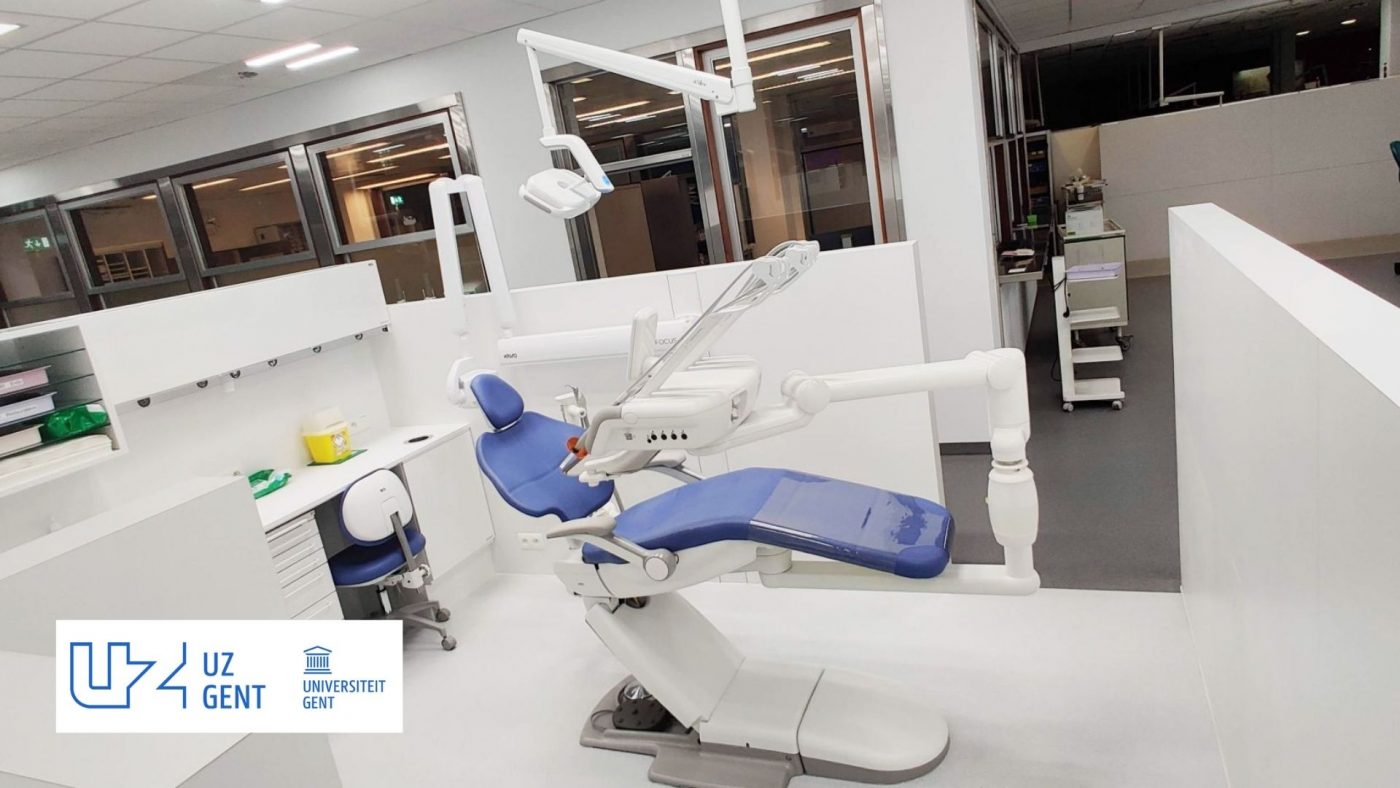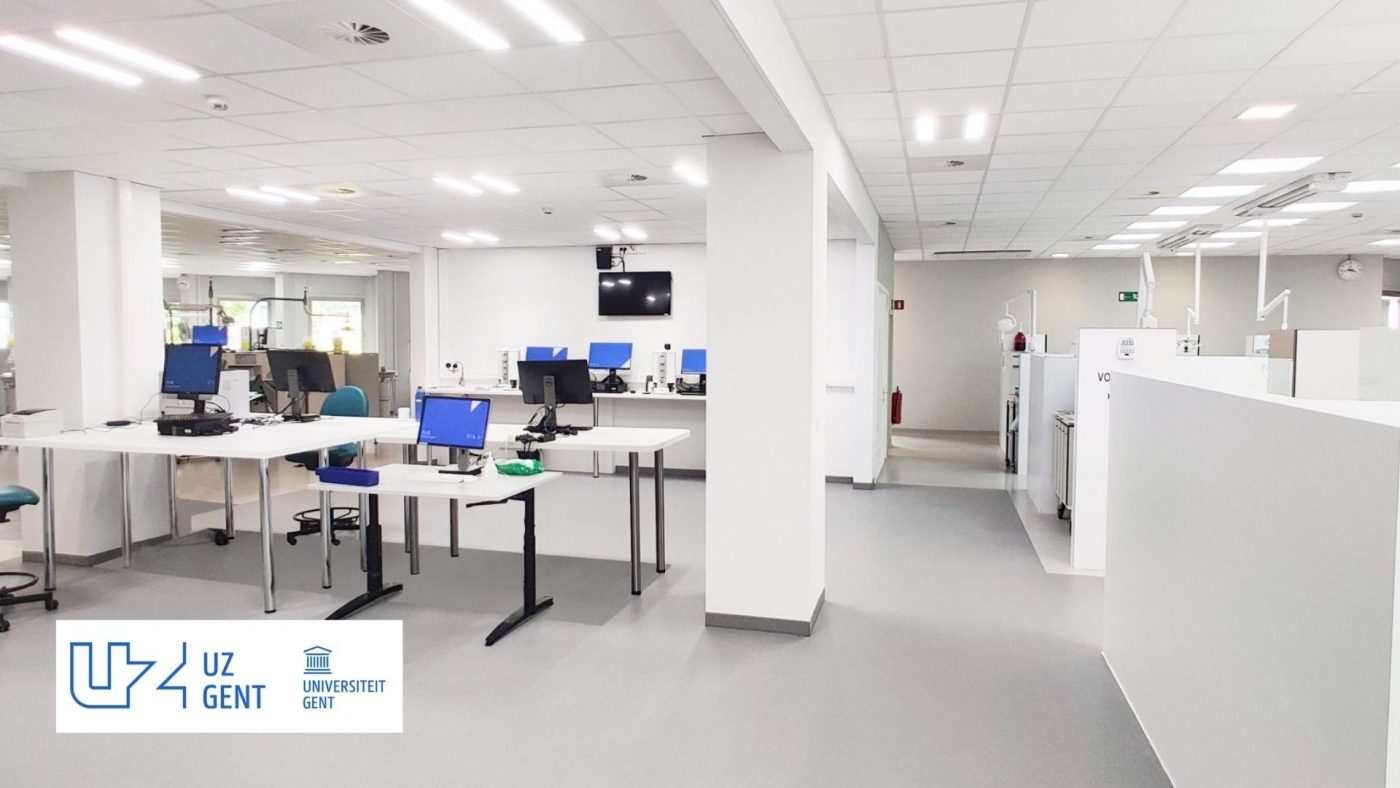 For more information about this project, please contact us or our partner Archimed Belgium and Henry Schein. Products in stalled are the Dentled DL60 and White Line  
Project by:
Archimed Belgium – https://archimed.be/
Henry Schein Belgium – https://www.henryschein.be/
Project location : UZ Gent – https://www.uzgent.be/
Below we have included a photo of the clinic before renovation.