DENTLED PHL22 Full Spectrum daylight LED fixtures are made for the specific workplace light requirements dentists have for treatment rooms, routing and the sterilisation room. The flicker-free drivers are incorporated in the aluminum profiles and meet the specified minimum of 2000 lux illuminance at your workplace (headrest of the treatment chair in treatment position). A fine-tuned LED light solution for dental care with a sleek design makes for the dental clinic. Available in a Ral 9003 White and other colours on request.  
PHL22  is long 2245mm and is also PHL14 which is 1405mm long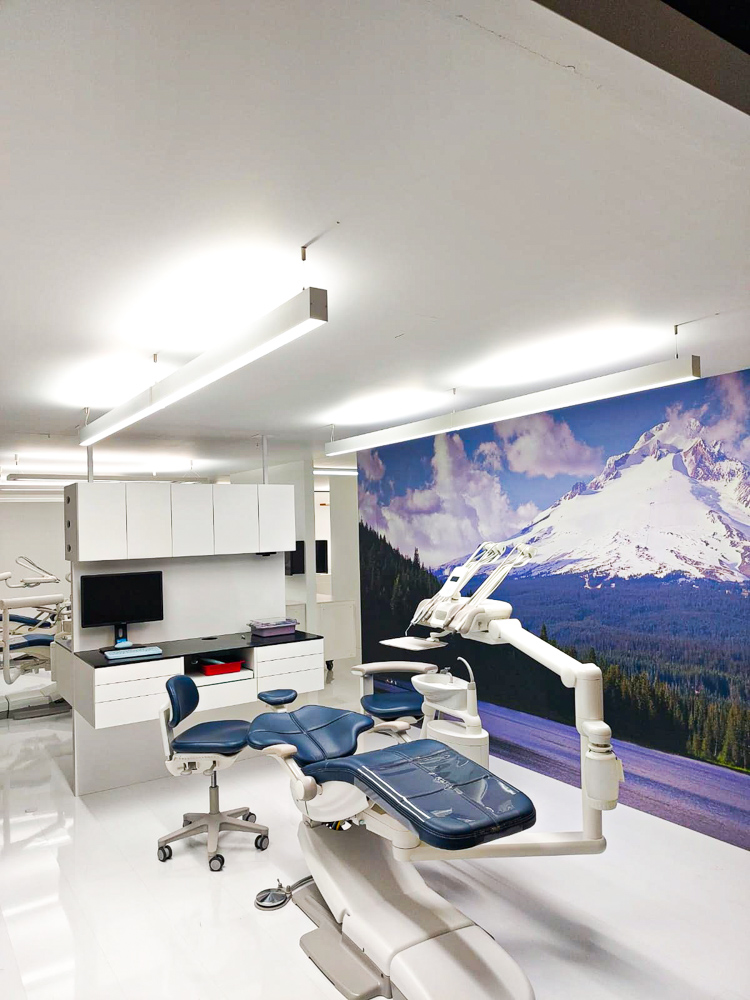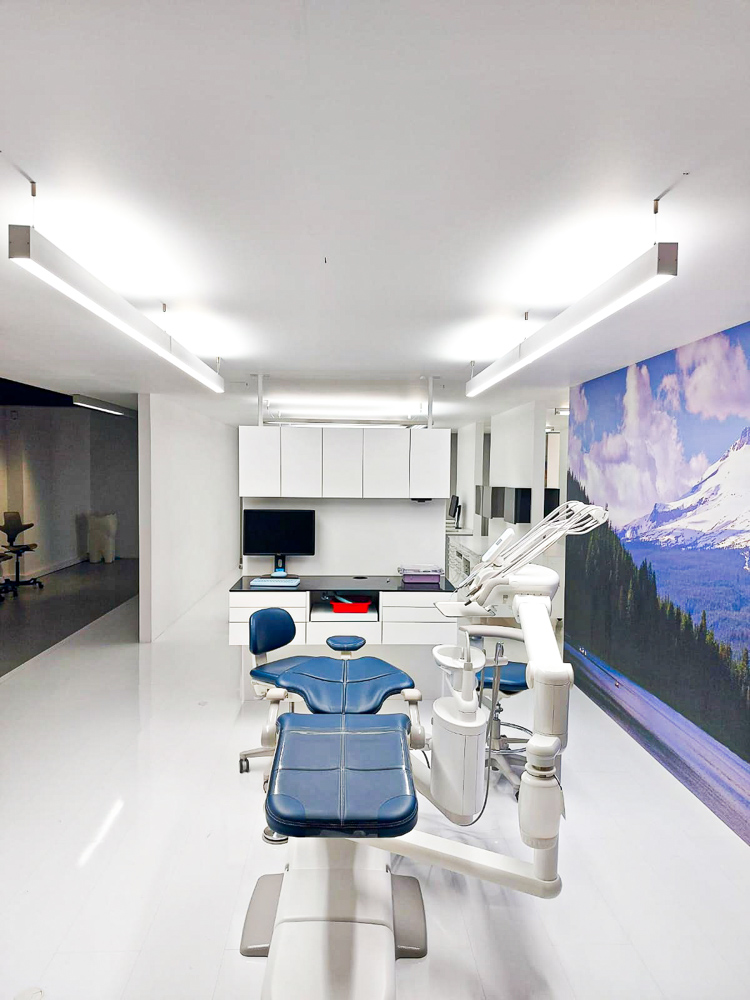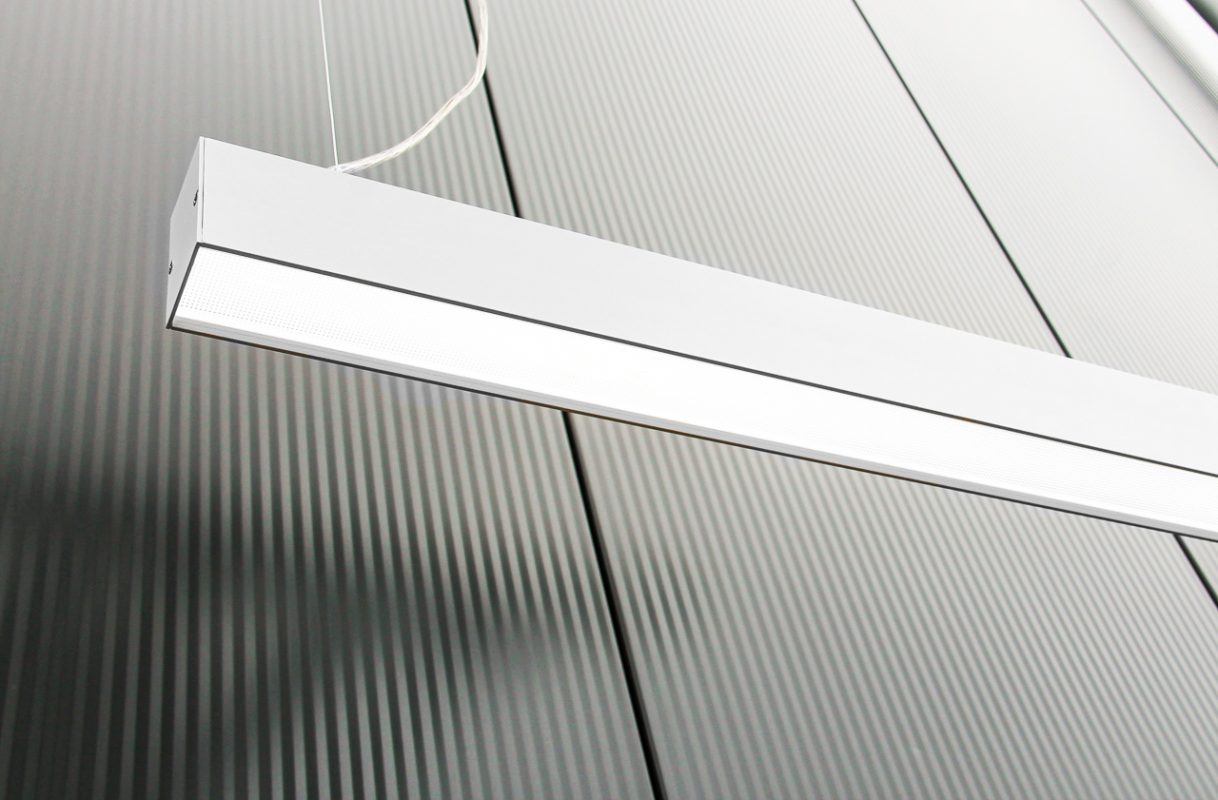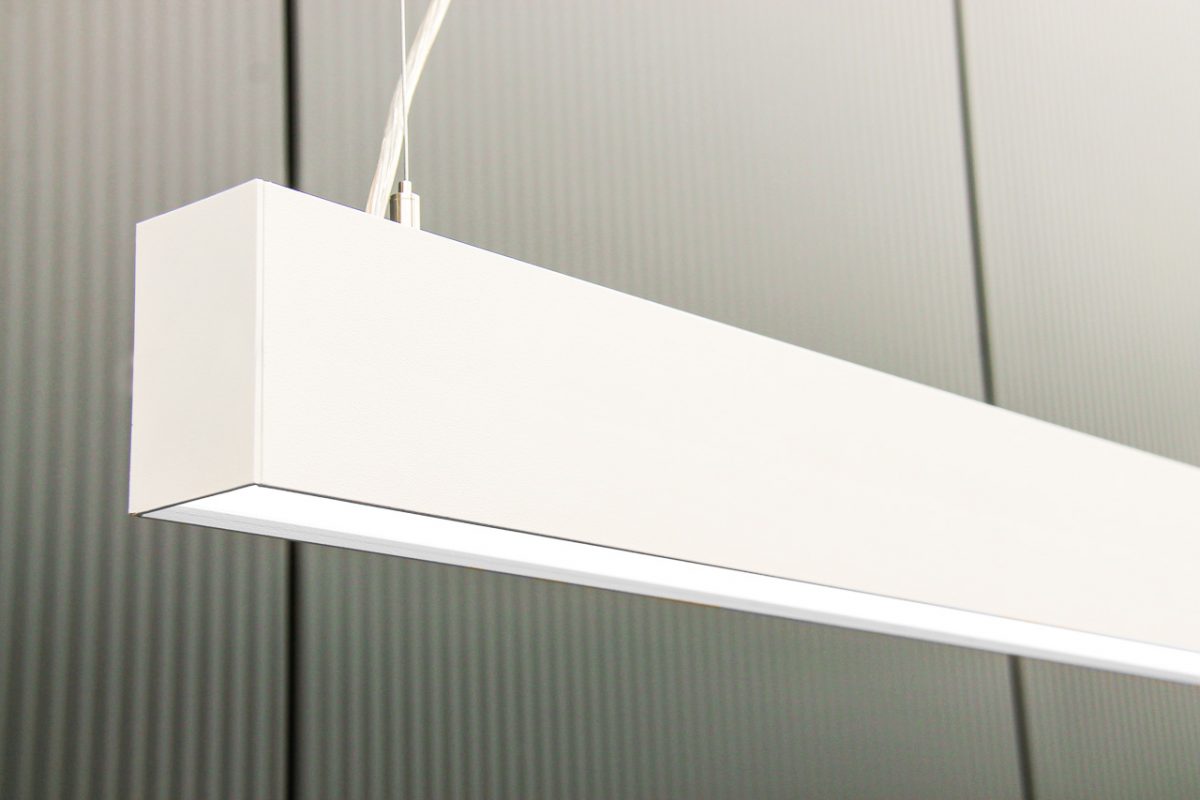 The right luminance
The ratio of 10:1:0.5 can be used for optimal lighting at a dental workplace. This is the ratio between oral cavity illumination by a surgical lamp (20,000 lux for most dentist's lamps, newer surgical LED lights often reach even higher values up to 55,000 lux), the direct vicinity of the mouth (2,000 lux) and the illuminance in the rest of the treatment room (800-1,000 lux).
Common complaints as a result of incorrect work field lighting:
burning eyes
fatigue
concentration problems
unable to determine color well
poor contrast display
To be able to make the right choice, it is important to experience Dentled. This way you can make a good comparison with your current lighting and experience the unique spectrum of Dentled. Please contact us for more information. 
The PH Full Spectrum daylight LED fixtures for dental clinics:
no negative influence on curing of composite and or glu thanks to the full spectrum daylight at 2000 lux

a high RA value of 93.5 allowing for an unblemished color determination

meets the specified minimum of 2000 lux illuminance at your workplace (headrest of the treatment chair in treatment position)

UGR <19 avoids unpleasant glares

5500-5700 Kelvin

energy efficient and optimal light distribution thanks to direct and indirect lighting

the use of flicker-free drivers, less strenuous for the eyes by avoiding the 50hz flickering of the light source

properties that cause less eye fatigue

the use of Dentled full spectrum daylight LED

a perfect combination of form and function

5 years warranty – 80.000 Hours –

high-grade fabrication and high-quality components

100 and 150Watt available in RAL9003 white  / 90Watt available in white and black. 

also available with dimmer energy efficient

sizes: Length 2245 or 1405mm – Width: 51mm – High: 81mm